NCSU libraries are way ahead of this curve.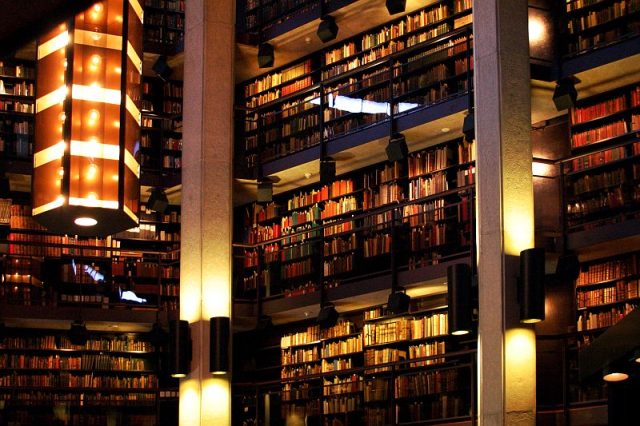 Libraries are changing, despite their facades. And they're changing to high-tech service companies with embedded librarians, according to some library professionals. Of course, that assumes they aren't defunded out of existence.
Future U
For ladies and gentlemen of a certain age, the library is changing too fast. For kids, it's not changing fast enough. University students are caught in the middle. Their library experience must be like surfing: riding the edge of a moving wave, never quite cresting, never quite crashing. Such a state has to be thrilling, but ultimately exhausting.
One popular image of the library of the future comes from the cartoon Futurama. The temporally misplaced character from our own time, Fry, enters Mars University's Wong Library with his friends. It contains the largest collection of literature in the universe. Zoom in on two CDs, one labeled "Fiction" and the other "Non-fiction."
In many ways, the library of today looks much the same as the library of yesteryear. The card catalogs may be consigned to a basement storage area and the tables where they used to stand are studded with computers. But otherwise there are carrels and stacks, stairs and information desk, patrons and librarians.